Saanich Braves Anneswer to Cancer Fundraiser - February 2, 2018
Come on out and show your support as the Saanich Braves take on their rivals, the Westshore Wolves at Pearkes Arena on Friday, February 2, 2018! For the 3rd year in a row, The Braves will be teaming up with Anneswer to Cancer for a game-night charity fundraiser! All money raised by the Braves at this "Pink in the Rink" event, in the form of on-line pledges, head shave, 50/50 and silent auction, will be included in the Anneswer to Cancer Soccer Tournament fundraising efforts in support of Victoria Hospice.
Last year, this event raised an amazing $16,585.10, surpassing their goal by over $2000
Photo of Saanich Braves head shave in February 2017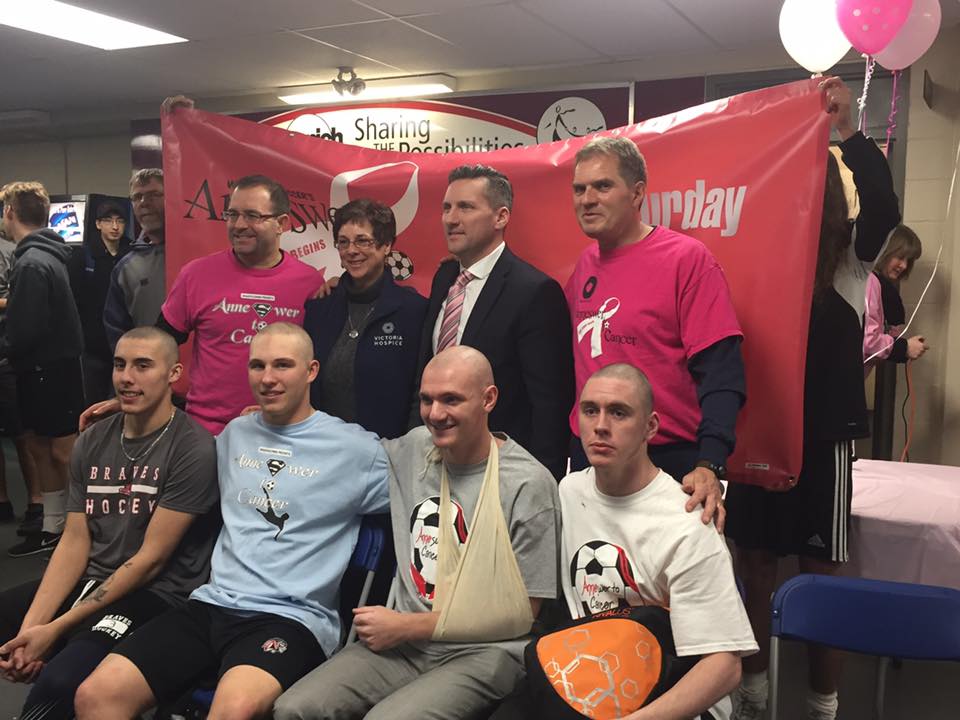 Anneswer To Cancer Soccer Tournament - May 12, 2018
Don't miss the soccer event of the season! On Saturday, May 12th at Finlayson turf the 8th Annual Anneswer To Cancer event will be happening to raise funds for Victoria Hospice! Gather your friends and family or register as an individual to help support end-of-life care in our community. Teams will compete in fun games and contests to raise funds and win prizes. Prior to the event, participants are encouraged to raise funds by collecting pledges online or going door to door in their community.
The family soccer event is a fundraiser for Victoria Hospice and for families with mesothilioma, a cancer caused by asbestos exposure. The action packed day includes an 8 team round robin tournament and various other events including penalty shot, radar machine and juggling contests.
Last year's Anneswer to Cancer was a huge success -- over $58,000 raised!! Over the last seven years Anneswer to Cancer has raised over $330,000 and our goal this year is $50,000. Anneswer to Cancer is always held the Saturday before Mother's Day.
Victoria Hospice depends on community support for almost half of its operatings costs, making events like Anneswer to Cancer truly meaningful.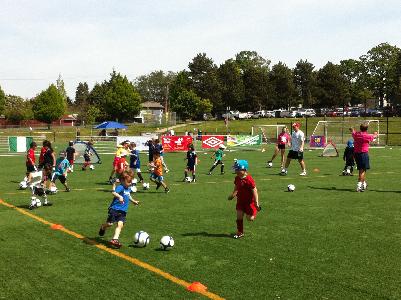 Donate:
Find a Participant or Team:
Top Donors
Pink in the Rink Fundraiser
Edward Geric
TEDFORD OVERHEAD DOORS LTD.
Micore Plumbing & Heating Ltd
Pacific Plumbing and Heating