The 2020 Challenge is here!
The 2020 Challenge is an optional challenge for riders to ride 200km in 2020!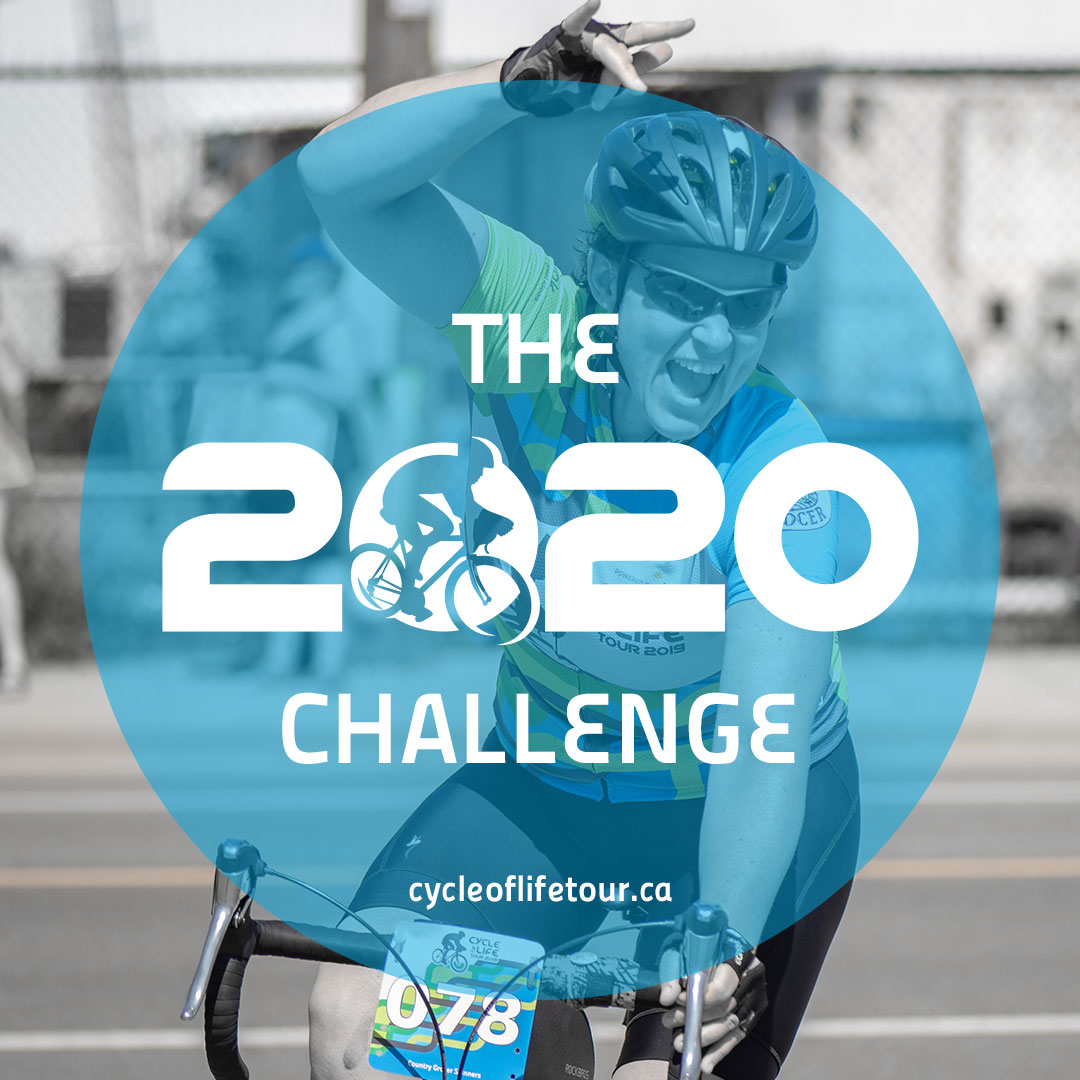 2020 has been quite the year, but let's make the most of those "2"s and "O"s, get out on our bikes, and have some fun in support of hospice care on Vancouver Island.
How it works
Between July 1 – July 20, 2020 commit to riding 200km in support of hospice care on Vancouver Island.
Ride on your own schedule and pick your own routes (so choose wisely!) You can ride 10km/day or 100km/day – it's totally up to you! Cycle indoors, in your driveway with a bike trainer, or head out on your favourite local routes.
Track your own progress or, better yet, join the Cycle of Life Tour Strava Club! Our new club on Strava is a fun and easy way to track your kilometers and receive support from the team.
*Please be sure to follow all current provincial health guidelines. Consider extra caution regarding physical distancing while on your bike.
How to register
If you are already registered for the Cycle of Life Tour, you will automatically be entered into The 2020 Challenge. You don't need to do anything!
If you are not already registered, you can join the challenge simply by signing up as a Virtual Rider. Please note that Virtual Rider registration does not include the group ride in 2021 (which is currently sold out).
Set your personal goal
Get as creative as you like, with bonus points for incorporating 2s and 0s.
A few suggestions:
- Ask 20 friends to support your 2020 ride
- Set your goal to raise $2,020 for your local hospice
- Ask your friends and family to donate $20 or $200
Ready to get started? Check out this dropbox folder full of social media images available for download to help you get the word out!
Prizes
Prizes will be awarded for fundraising achievements and participation. Stay tuned for more details and fun ways to earn draw entries.
Riders registered before June 19 will also receive a limited edition 2020 Cycle of Life Tour T-shirt. (after June 19th availability and size not guaranteed)
Virtual Finish Line
Join us for a Virtual Finish Line Celebration on July 20th from 7-8pm on Zoom! Save the date – we can't wait to see you!