View this message on our website.


SHARE:


Hi Cyclist,
Wow! $268,988 and counting!
As you pedal towards your final ride in the 2020-2021 Cycle of Life Tour, you can feel proud knowing that you have made a big difference for hospice patients and families on Vancouver Island. We may not be riding all together, but the compassionate, caring and generous spirit of this amazing group of cyclists can be felt up and down the island.
Your Final Ride Challenge
It's time to see how far we can ride together! Whether you are taking on 50km, 100km or 200km, every kilometer counts as part of this incredible community. While July 24 is the official ride day, we know it's been an unusual year, so please feel free to complete your final ride whenever works for you.
After completing your final personal challenge, please submit your ride details here by July 30. Submitting your ride will enter you in the draw for a chance to win an amazing door prize!
Remember to stay safe, keep fueled and hydrated, and email photos from your ride to info@cycleoflifetour.ca
PRIZES! PRIZES! PRIZES!
Thanks to our incredible sponsors, we are excited to announce some awesome prizes.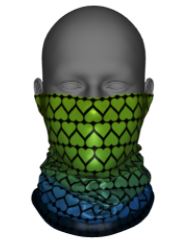 NEW! Raise just $500 and get a limited edition bodo (buff/neck tube) to match your Cycle of Life Tour jersey!
Grand Prize Draw: $500 shopping spree to Country Grocer!
For every $1,000 you raise by 5pm on July 24th, you'll receive an entry into the Grand Prize Draw. Host an amazing BBQ or family dinner featuring your favourite foods. Country Grocer has some of the best local products around!

Top Fundraiser Prizes:
The top 5 fundraisers as of 5pm on July 24 will get their choice (starting with the first place finisher) from a selection of amazing prizes including:
Victoria Getaway sponsored by Think Communications: 1 night stay at the Delta Ocean Point Resort and $100 gift certificate to 10 Acres Restaurant

Sunset Paddle for Two with Adventuress Sea Kayaking in Parksville sponsored by Vancouver Island Real Estate Board

$100 gift certificate to your favourite local restaurant or retailer sponsored by First Memorial Funeral Services

Rider prize pack from Oak Bay Bikes

Limited edition Kit for Compassion - a curated box featuring 8 fabulous products from local businesses including Tofino Towel, Hands on Clay Collective and The Still Room.
Stay tuned for the full prize listing.
Top Fundraising Team
The top fundraising team as of 5pm on July 24 will be presented with the COLT Classic Top Fundraising Team Trophy and some Hoyne Brewing Das Rad to celebrate, courtesy of Liquor Plus.

A ton of great door prizes including:
Sampler pack and swag from Rumble
Variety box of Hornby Organic Bars
Hoyne Brewing prize pack
Gift basket from Country Grocer
Framed painting by artist Sharon Lam
and more!
Remember, to be entered into this year's door prize draw, simply submit your final ride details here by July 30.
Have fun, ride safe and don't forget to take pictures!
With heartfelt gratitude,


Cycle of Life Tour
250-213-9863
PS. Jerseys and shorts (if applicable) are being delivered this week! Check with your team captain or hospice contact for pick up.

PPS. Congratulations to the winners of the June Scavenger Hunt draw: Mary Hof, Sally Chan and Graham Hales - $100 gift certificate to Country Grocer. Karen Dibblee & Karen Hartley - 6 pack of Hoyne Brewing Das Rad
*Deadline for Top Fundraising prizes and Top Fundraising Team is 5pm on July 24. All donations must be entered into the online fundraising site to be eligible and will be decided by what is visible on the website at 5pm. Please note that there can be a delay of up to 30min between when a donation is made and when it is visible on the fundraising site.